[rev_slider home]
Consume, a mobile, nomadic, ad-hoc bar
an old surfboard placed upside down on two stacks of beer crates, some alcohol, some music either taped or as live performance, sometimes driven by a small motor and ideally about fifty to one hundred customers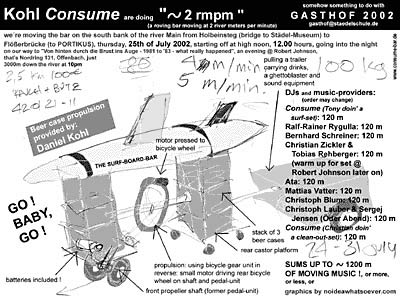 Urban Derive
Appearing as an improvised nomadic bar with no fixed time or location, usually found by word of mouth and operates primarily in the public space.
The bar is mobile, at times even self-propelled by a tiny motor and a deranged system of colision sensors and steering.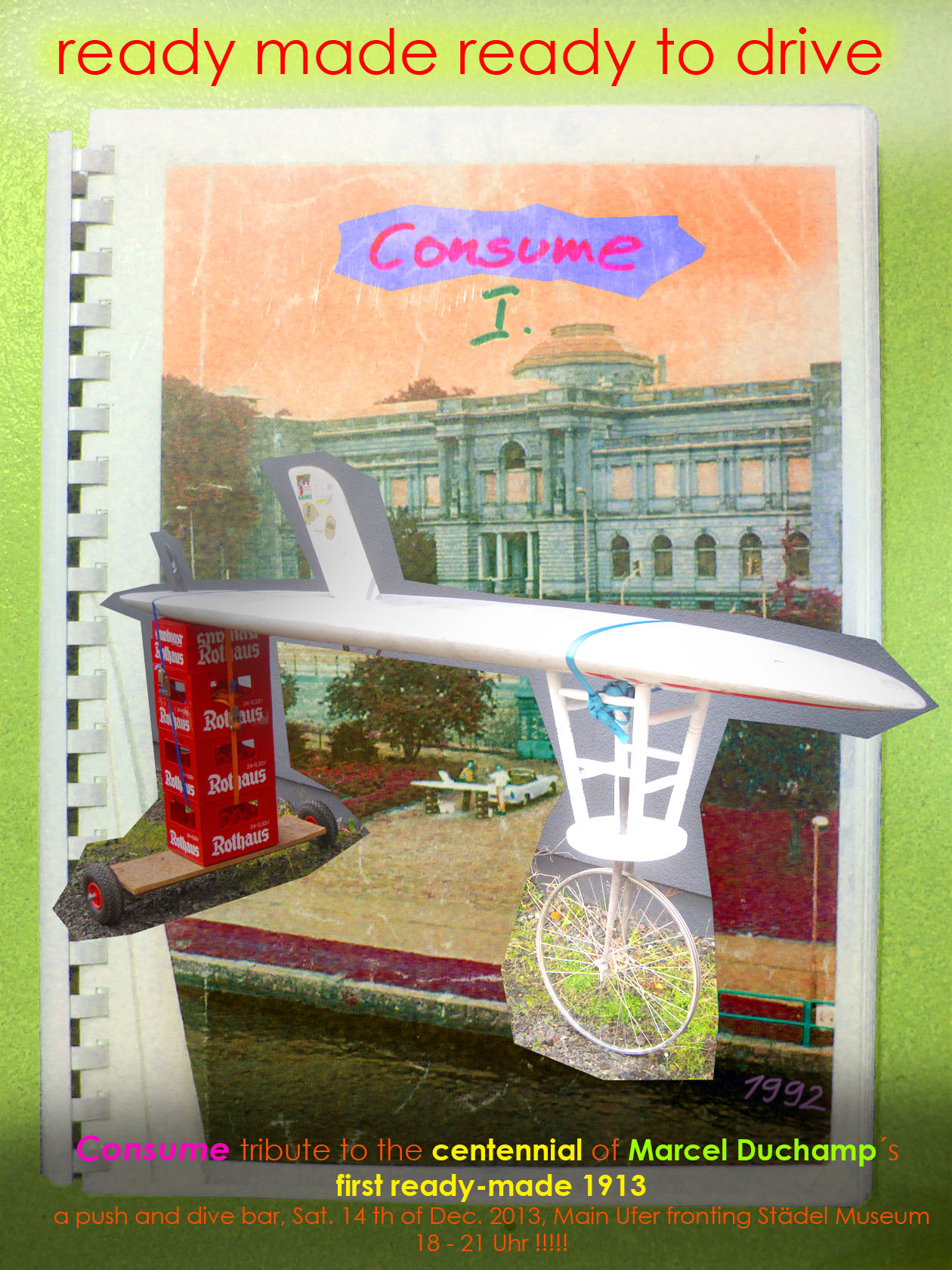 Détournement
The customers are free to work behind the bar which is placed or mobilized to defy the expected codes. The material is a bricolage of junk so that the semantics of design, power in architecture, offer and acceptance, etc., have a real diffculty to function. This fips the focus of the event from the provider to the consumer.

General Mayhem
The architectural equipment is so stripped down that the accepted hierarchy of architecture, location and users is turned around. Ultimately it is the consumers who transform a mundane urban space into a meaningful place, even if only for a few hours.
From The Past
Selected Consumes.
For a full list of as many as we can recall see the Archives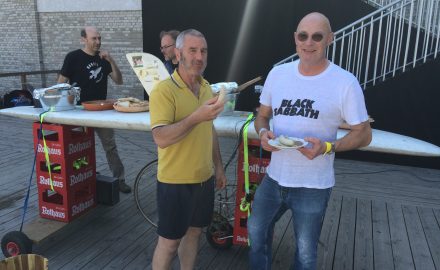 A hangover breakfast for Tobias Rehberger's 50th as part of his 50Fifty celebrations.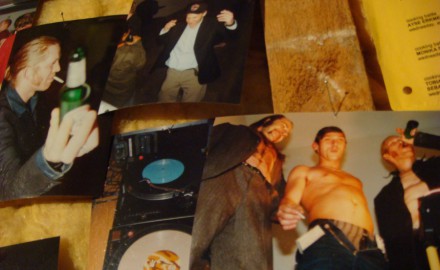 Consume Bar bei Familie Montez "My Generation" show 23.01.2009 Frankfurt city center. Part of the exhibition in the.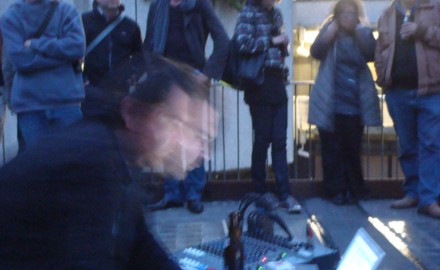 The closing night of the Consume bar at the Playing the City exhibition was rounded out by live.
A little about us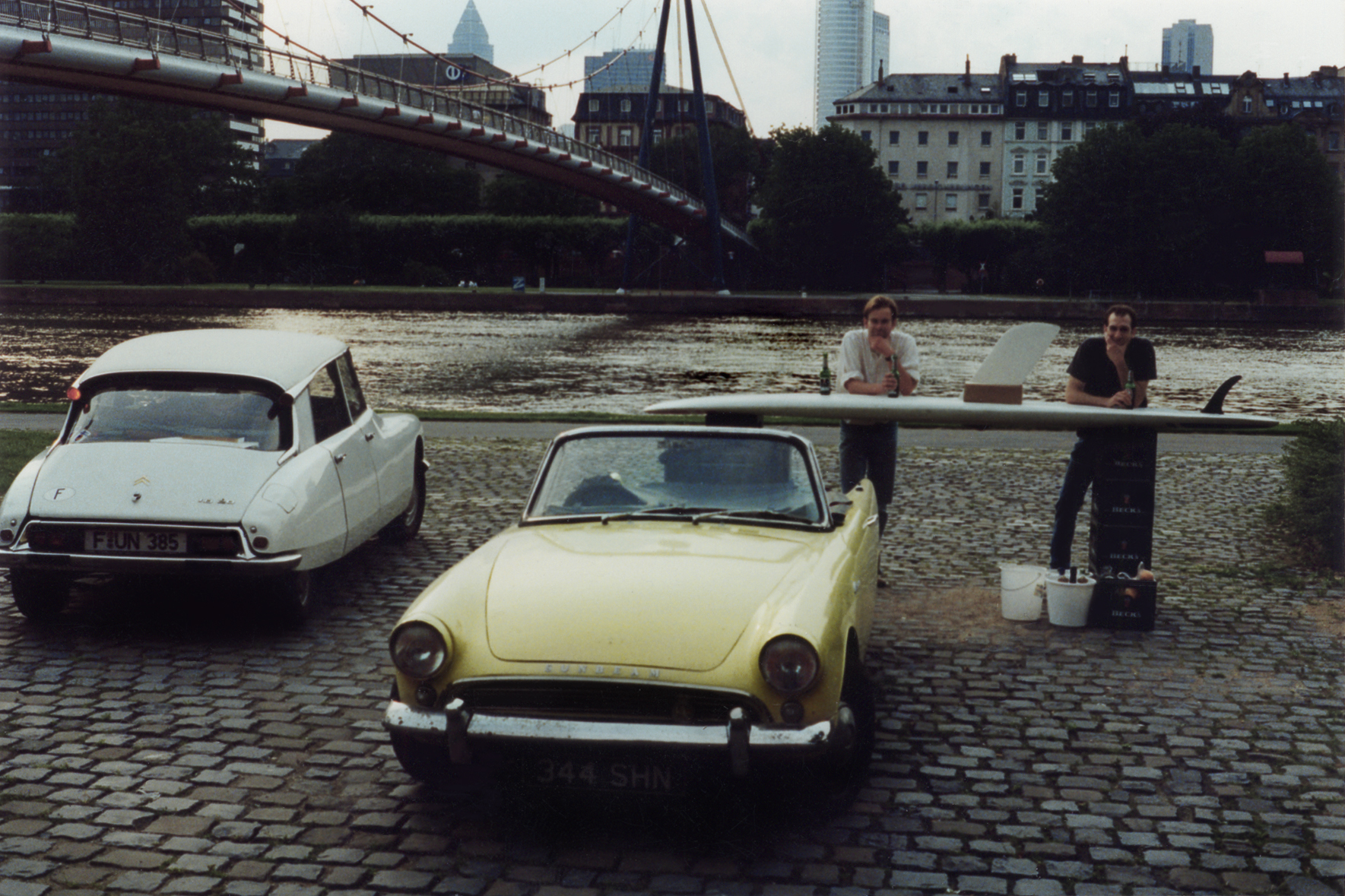 Something for nothing.
Consume was founded by architecture students Jim Dudley, Christian Pantzer and Tony Hunt in 1991.
We arrived in Frankfurt from London and found the city to be strangely lacking in chances or places where one could meet informally other than the traditional bars and restaurants.
So we set about making making such places in the gaps of the city.
Consume tactics
look for a void
have an eye for things that are not there.
Speed
be quick, hit and run
Spread the word
share the love